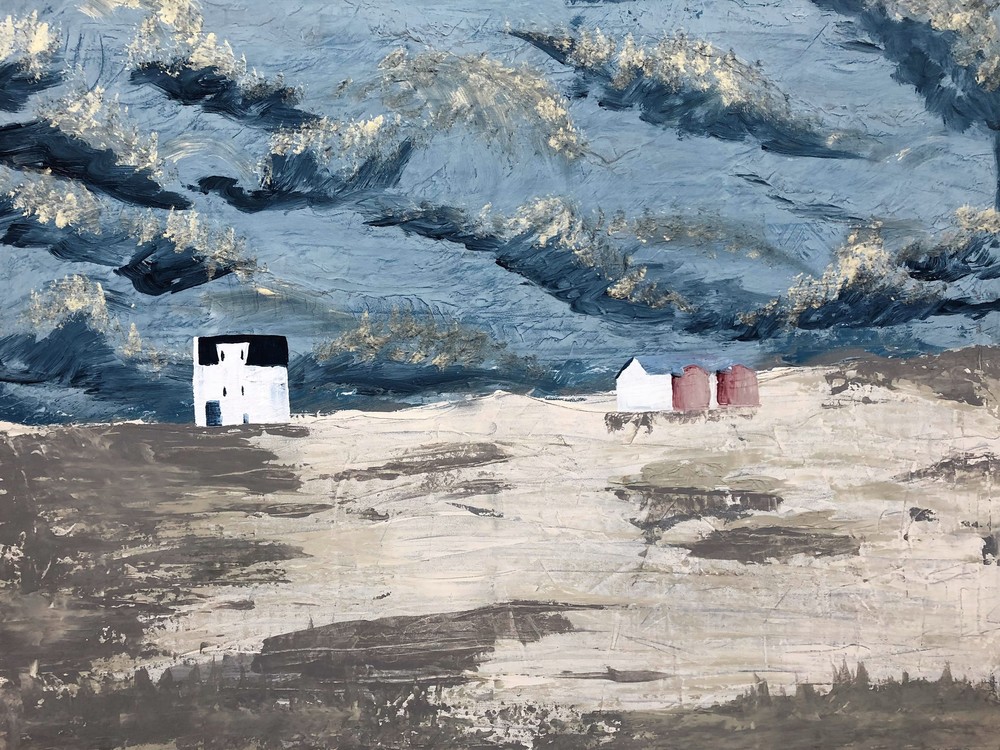 Do you ever have those days where you feel like you just need a recharge? It's a time when we know our bodies are saying, that's it! Time to check out for a bit! Today is one of those days for me. I needed some time away from the day to day tasks and expectations.

Which brings me to this painting, "Winter Fields." If you follow my work you may be thinking, this piece looks very different from the others. The day I created this piece I was experimenting with my faux finishing materials. I had no gorgeous vision in mind, I had no expectations and quite frankly I didn't care if I did a horrible job. I needed to let go, relax, play and be creative. When I was finished I wasn't overly happy with the result, but I enjoyed the process. As a few days passed the painting grew on me and I began to appreciate what I had created. Today, its one of my favorites. Why? Because I don't see imperfections, I see a freedom of movement and a moment of time where I could just be free and create.

I snapped a photo on a drive to my hometown in Kansas. It was a dreary, stormy morning after a round of thunderstorms had rolled through. There was this cute little white house and a barn on plenty of land. It was very cold out, maybe 35 degrees. Looked like the perfect place to kick of your shoes, grab a cup of coffee and a cozy blanket and just watch the clouds float by. No expectations. I knew it would be a painting someday.